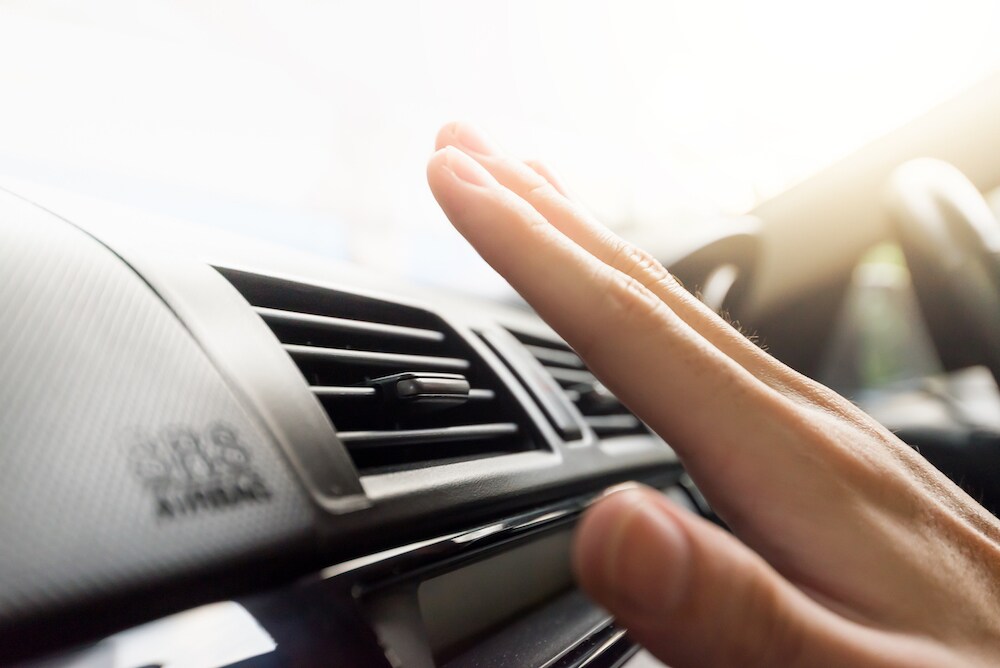 Our Mequon service center near Milwaukee provides a ton of automotive services each day, one of which is air conditioning repair. It's common for A/C units to wear down over time, and oftentimes can go unnoticed. 
If your A/C unit stops producing cool air or ceases to work altogether, bring your Subaru in as soon as possible. You certainly don't want to be without a functioning air conditioning unit on a scorching summer day, and our expert service technicians are here to help prevent that.
Subaru Air Conditioning Repair Near Milwaukee
Typically, an A/C unit should be able to reduce the air in your Subaru by a minimum of 40 degrees. If your A/C unit is unable or struggles to do so, it might be a good idea to visit our Mequon service center. 
If you've driven your Subaru for a while and use your A/C unit often, refrigerant in the air conditioning systems may start to leak out as a result of heavy usage. This has the potential to cause even more damage to your Subaru's evaporator and compressor if gone unchecked.
To minimize the amount of damage done as a result of a faulty A/C unit, be sure to bring your Subaru to our service center as soon as possible. While your A/C unit may not seem like a huge issue, it's pertinent to your Subaru's overall performance and lifespan. 
Schedule Air Conditioning Repair Service at Sommer's Subaru
If your Subaru A/C unit needs repairs, we recommend visiting our service center as soon as possible. You can schedule an appointment with us online, and browse our Subaru service specials to potentially save on your next visit. 
If you have any questions about air conditioning repair service or any other services we provide, feel free to contact us at Sommer's Subaru.