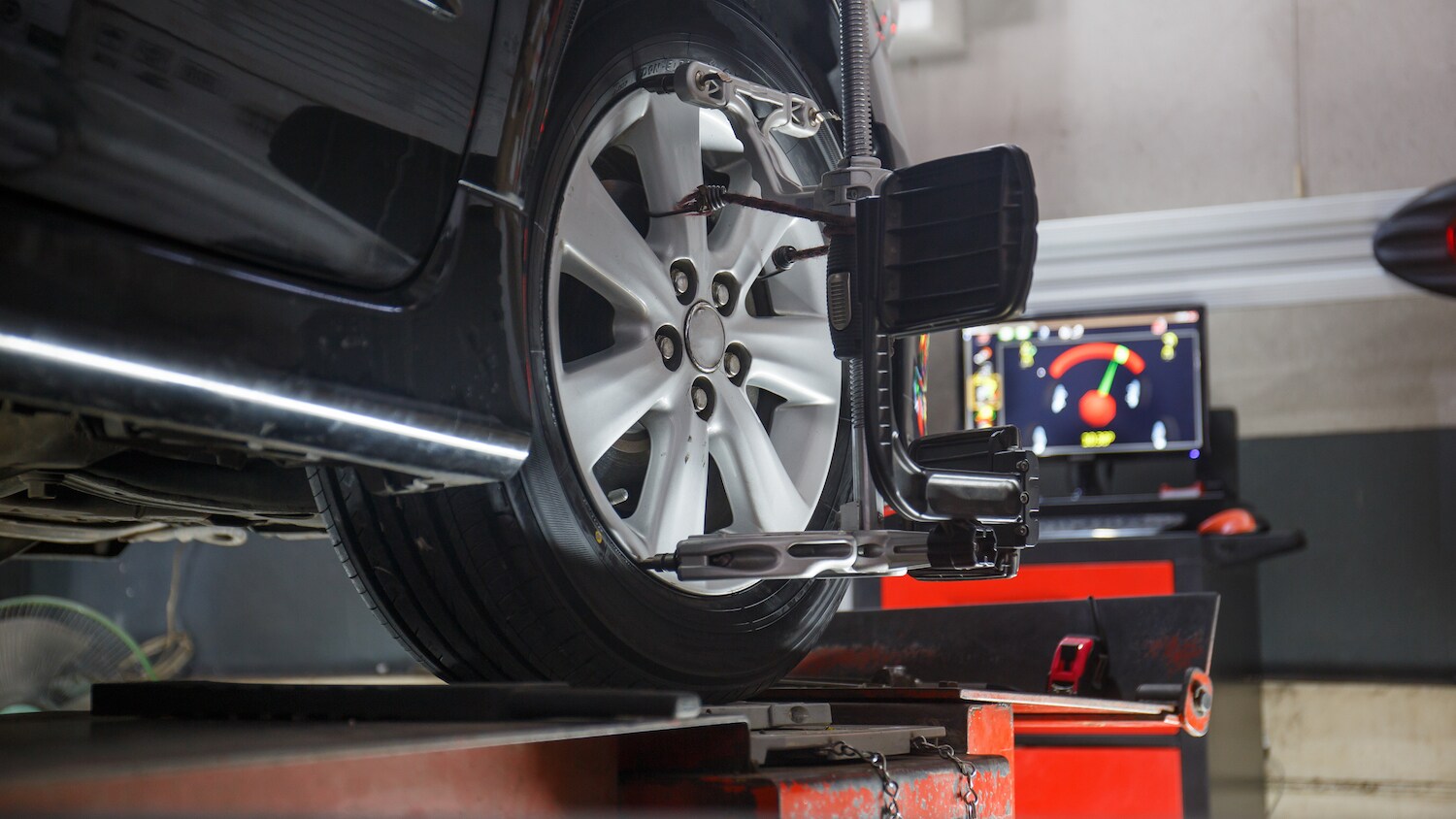 Our service center at Sommer's Subaru provides a variety of essential automotive services like oil changes, brake service, tire service and wheel alignments. Wheel alignments are essential to your Subaru's functionality and long-term durability, and are needed as soon as possible if you experience any of the following:
Your Subaru pulls to one side
Instability at highway speeds
Inability to drive straight without steering adjustments
Uneven or rapid tire wear
Noisy steering and squealing tires
Constantly hit potholes or curbs
Not only are these issues a danger to yourself and others on the road, ignoring them could put your Subaru in a bad spot. A one-off event like hitting a deep pothole may occur and throw your wheel orientation off, but regularly-scheduled maintenance and inspections are key to ensuring long-term proper wheel alignment.
How Often Should I Get a Wheel Alignment?
We recommend getting alignment service for your Subaru every two to three years, or if you experience any issues we've stated above. Although your vehicle may seem fine without a recent wheel alignment, there can always be issues lying under the radar, and it's better to be sure with an inspection. 
Regular maintenance can help your Subaru perform to the peak of its powers on a day-to-day basis, and prevent a hefty bill from an accumulation of small issues gone unnoticed. Our Subaru service team is the best in the Milwaukee area, and we'll get your vehicle to reach its potential day in and day out. 
Schedule Alignment Service at Sommer's Subaru
If your Subaru is in need of an alignment, we recommend visiting our service center as soon as possible. You can schedule an appointment with us online, and browse our Subaru service specials to potentially save on your next visit. 
If you have any questions about an alignment or any other services we provide, feel free to contact us at Sommer's Subaru.