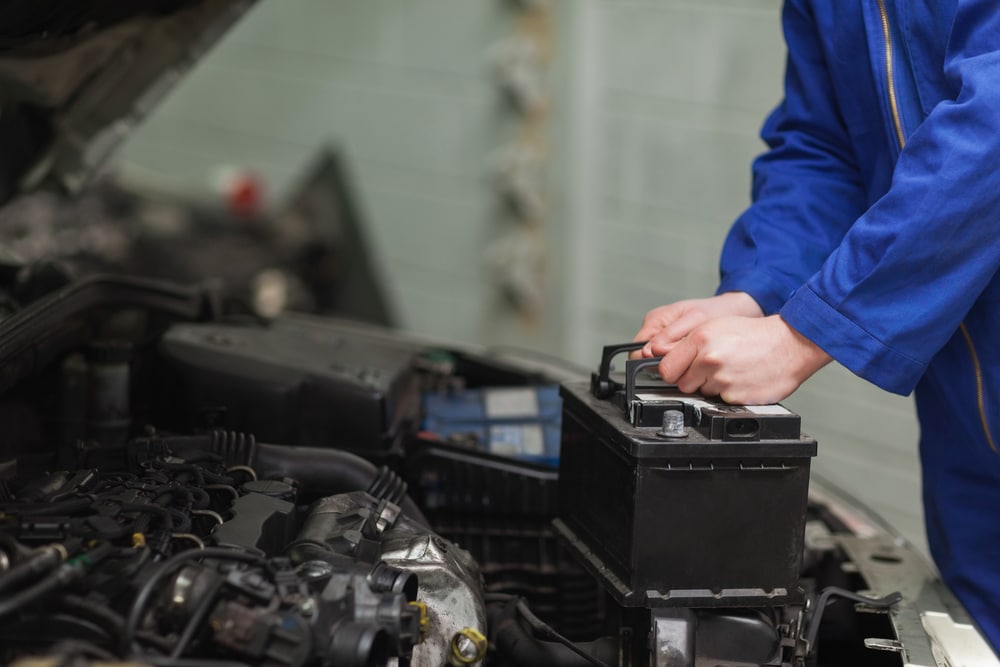 Our Subaru service center near Milwaukee is open to help drivers in our area maintain their Subaru models. Dead car batteries seem to come at the most inopportune and inconvenient times, which makes maintenance absolutely crucial with your Subaru.
Your car battery could fizzle out for a variety of reasons such as weather, heavy wear and tear or overall age, and if you're experiencing slow startups and dim lights on your front panel, it may be time for a new battery.
When Do I Get My Subaru Car Battery Replaced?
While a car battery can seemingly stop working out of nowhere, there are some telltale signs for when to get a battery replacement. Corrosion is a big part of this process, when the battery has to work harder, shortening its life span in turn. 
Coming in for an inspection can prevent the surprise of a dead battery, as well as improve the battery's overall efficiency if there is an issue.
Additionally, if your Subaru has a warning light for your battery turned on, don't ignore it. Brushing it off will only leave you more frustrated in the long run, and could actually cause other issues for your vehicle in the future.
Get ahead of the curve and know how healthy your Subaru car battery really is by visiting our service center near Milwaukee. 
Schedule Subaru Car Battery Service at Sommer's Subaru
If the battery in your Subaru needs to be replaced or serviced, we recommend visiting our service center as soon as possible. You can schedule an appointment with us online, and browse our Subaru service specials to potentially save on your next visit. 
If you have any questions about your Subaru car battery or any other services we provide, feel free to contact us at Sommer's Subaru.