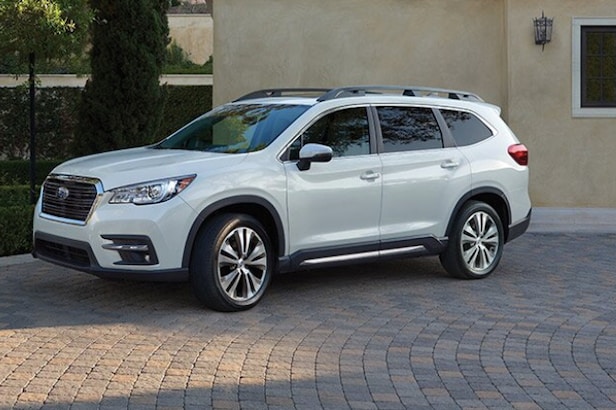 Is your Subaru lease quickly coming to an end? Well, if you've been leasing from our Milwaukee area Subaru finance department, then you have a number of options to choose from once your lease wraps up, and our friendly team here at Sommer's Subaru is here to help you understand the lease return process!
So, once your lease has come to a conclusion, you have three options to choose from: pick out a new Subaru model to lease, buy out your current Subaru, or simply return your lease and move on. Depending on your budget and driving needs, each of these options offer a number of benefits, but if you don't plan on purchasing your current vehicle, you will need to know how the Subaru lease return process works.
Pre-Return Inspection and Repairs
Before your leased Subaru is ready to be returned, it will need to undergo a pre-inspection to estimate any excess wear or use. To schedule your lease return inspection, simply contact Subaru about six weeks prior to the end of your lease and an inspector will be able to conduct the inspection wherever and whenever it's most convenient for you. Once the inspection is complete, you will receive an inspection report that details the vehicle's use and wear. 
If your vehicle is damaged or is in need of any repairs in excess of $1,000, it will be your responsibility when returning your lease. Of course, you can choose to make repairs on your own before returning your lease, but we recommend scheduling a service appointment at our Milwaukee area service center to ensure that they are done correctly!
Returning Your Lease
Before your lease is due to be returned, contact us to schedule your return. At the arranged time, be sure to remove all of your personal belongings from the vehicle, place the owner's manual in the glove box, and return your vehicle (with both sets of keys) to us. Once you've arrived at our dealer, you will then remove the license plates, which should be returned to the motor vehicle department.
Within a day of returning your lease, we recommend contacting Subaru to let them know that your lease has been returned. That's the final step! Easy, right? If you're looking to hear more about our lease return process or you would like to schedule a test drive in what could be your next daily driver, please don't hesitate to contact us online or stop in to pay us a visit here at Sommer's Subaru near Milwaukee.