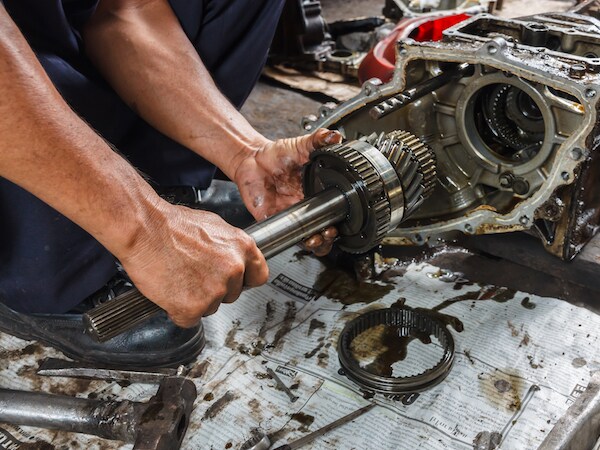 Auto-owners can visit our Mequon service center near Milwaukee for top-notch automotive maintenance and repairs. The transmission is an essential part of your Subaru, allowing gears to shift and dish out the appropriate amount of power when operating at a certain speed.
Subaru Transmission Repair Near Milwaukee
Keeping the importance of your vehicle's transmission in mind, there are a variety of warning signs to look out for. If you encounter any of the following issues, it may be time to have our Subaru-certified technicians take a look at your vehicle.
Burnt Smell
If you smell something burning when you operate your Subaru, it could be a glaring transmission issue. The burnt smell comes from excessive friction by overheated gears, leading to burnt fluid or parts.
Issues or Difficulties When Shifting Gears
If your vehicle starts to shake, grind or delay when shifting gears, this is a telltale sign that something is amiss with your vehicle's transmission. Not only can this be frustrating, it could also be a potential hazard when operating your Subaru. 
Leaking Transmission Fluid
Your Subaru transmission fluid should typically have a clear, reddish color, meaning a cloudy red or black fluid means that your transmission needs a closer look.
Unusual Noises
While it may seem very general, unusual noises could come from the transmission's inability to shift gears properly. In order to be on the safe side, consider visiting our Mequon service center near Milwaukee.
Schedule Transmission Repair Service at Sommer's Subaru
If your Subaru transmission needs repairs, we recommend visiting our service center as soon as possible. You can schedule an appointment with us online, and browse our Subaru service specials to potentially save on your next visit. 
If you have any questions about transmission repair service or any other services we provide, feel free to contact us at Sommer's Subaru.