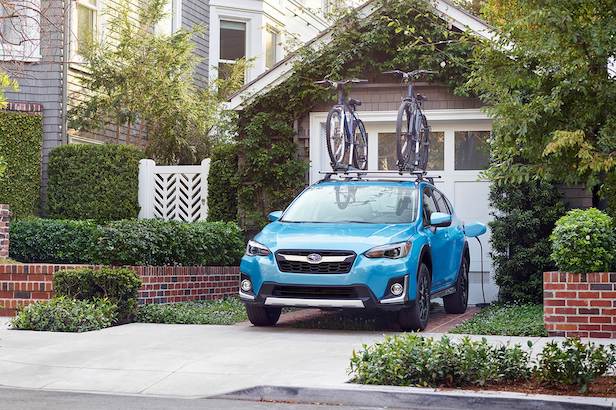 As the weather grows warmer and April showers give way to May flowers, you want your Subaru to be ready to tackle any adventure. The best way to ensure your Subaru dazzles both on and off the road is to give it a little extra TLC. Our Subaru service center near Milwaukee is here to tell you exactly how to clean your Subaru for spring!
Get Started on Spring Cleaning Your Subaru
Here are some expert tips on how to start fresh behind the wheel!
Brush and Vacuum Your Car's Interior
Using a gentle, fine-bristled brush, gently brush any dirt, dust, or residue off the surfaces of your Subaru. This brush can be used on hard-to-reach areas and is excellent for getting deep into those hard-to-reach nooks and crannies. To ensure all dirt and dust is completely removed, vacuum each area.
Use a Stiff Brush on the Mats and Carpet
A stiff-bristled brush is perfect for removing dirt and debris from your Subaru's mats and carpet. The bristles of a stiff brush allow you to remove what's been trapped in the fibers of your carpet for who knows how long! Be sure to vacuum your mats and carpet thoroughly.
Wash Your Tires
Plenty of dirt and grime can build up on your tires throughout the winter. That's why it's important to give them a good scrubbing! You can use a stiff brush to remove this buildup and a toothbrush is especially useful for getting into those hard-to-reach areas. Once you've scrubbed them fully, your tires are sure to be in great shape!
Hand-Wash Your Exterior
Handwashing your Subaru's exterior is the best way to give your car a detailed and gentle clean. Using a carwash solution instead of dish or household soap gives your car a good clean while preserving the natural finish.
Milwaukee Area Drivers Prep Their Cars For Spring
If you follow these steps, you'll be ready to hit the streets in a freshly-cleaned ride! If you have any questions or would like more information on how to best clean your car for spring, don't hesitate to contact us at our Subaru dealership near Milwaukee today.