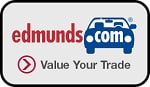 Sommer's Subaru is Ready to Offer Every Shopper Some Incredible Used Models
When you are looking for one of the most impressive and well-rounded places to shop for a used car, there is no better place to visit than right here at Sommer's Subaru in Mequon, WI! Here we are proud to offer every driver the premier chance to get their hands on a stunning model that is going to impress.
The moment you step foot onto our dealership lot your will get the chance to shop through a stunning selection of different models that are going to be prepared to make any driving experience more unique. Our selection of used models will bring every driver the chance to find a great sedan, truck, or SUV that will make driving all over the Milwaukee and Whitefish Bay, WI one trip you will love.
One of the most impressive aspects about our selection of used models is that we will give you the best chance possible to shop for something that can be equipped with the features you want as well as the ability to stay on the road for many years to come. We are not only excited to offer some great models from Subaru with numerous options that are all in great shape, but also some great options from popular automakers like Buick, GMC, Honda, Nissan, and Toyota as well as many other brands. This will ensure you are going to get something that is going to make driving in Brown Deer and Glendale, WI something that you will always enjoy.
When you are shopping with our dealership you will be able to shop for a used car you will be able to trust for many years to come. But what will really set us apart is our on-site finance center that will make sure you are able to get an auto loan that works for your lifestyle and budget. In addition, we will also be the premier place to visit when it comes time to have your car serviced and maintained by professionals thanks to our service center where we will make sure your car will be prepared to last for many years to come.
If you are looking to shop for a used car that will make every drive better and have the most incredible place to visit for any of your automotive needs, come over to Sommer's Subaru and see for yourself what our used models can bring to drivers in Wauwatosa.
Visit us today and we will be sure to help you get a used car that is ready to your shopping experience completely unique. See you soon!