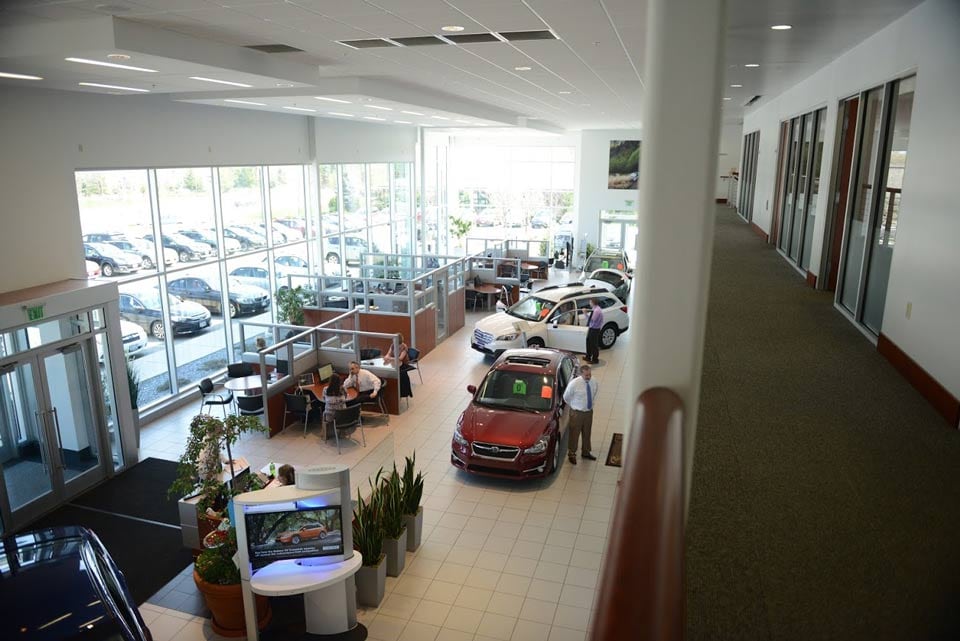 Sommer's Subaru: Proudly Serving the Milwaukee Area with Automotive Expertise and Topnotch Service
At Sommer's Subaru, we know Milwaukee drivers have a lot of choices in the area when it comes to shopping for and purchasing a new or pre-owned vehicle. But, when you're looking for a full-service automotive experience with the highest standards of customer service and a full selection of models from one of the best name brands around, we suggest hopping on I-43 north for a few miles, and seeing firsthand everything we have to offer at our West Mequon Road dealership.
As fellow Milwaukeeans, our team is focused on community and helping our neighbors successfully navigate the world of shopping for, financing, and maintaining their vehicles. From the start of the world-renowned Miller Brewing Company in 1855, to the birth of Harley Davidson motorcycles in 1903, Milwaukee gives us a lot to be proud of, and we honor our area's legacy by serving our community well.
A Full-Service, One-Stop Dealership Destination
With our complete inventory of the latest cars and crossovers from the beloved Subaru lineup, it's no wonder why so many drivers throughout Milwaukee visit us when they're in the market for a brand-new vehicle. But we're much more than just new Subaru sales at our Mequon dealership. We also provide the area's best assortment of used models, an expert finance center, professional maintenance and service, and one of the few trained and certified Subaru body shops in the Milwaukee area.
A Proud Member of Your Community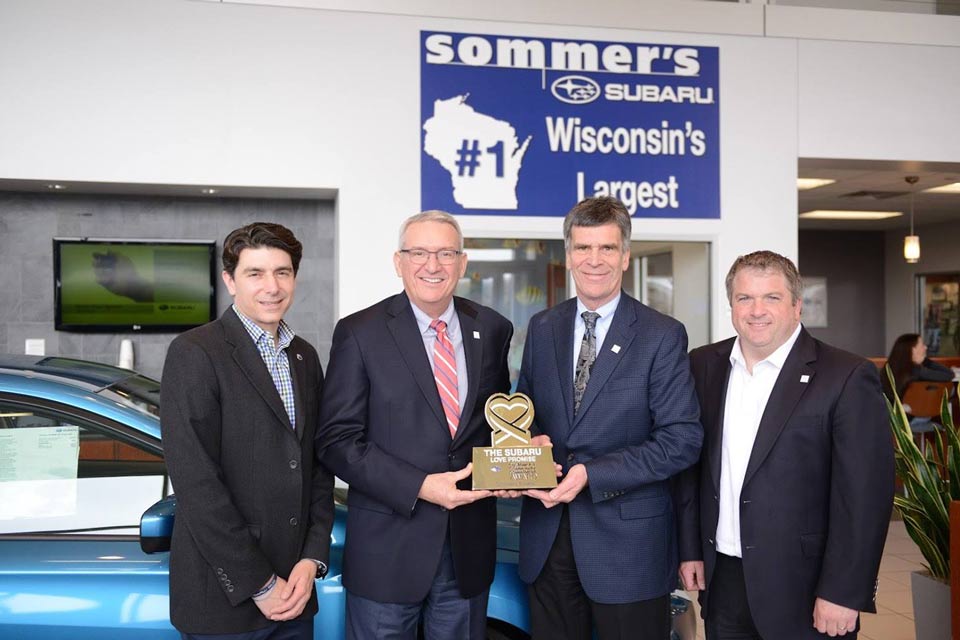 As a local dealership and a member of the greater Sommer's Automotive Family, we're excited to do our part and serve our community. One way we do that is with an active outreach and support program. Whether it's a charity bowl-a-thon to raise money for local children's charities, or supporting the local Taste of Mequon annual event, or sponsoring events for local cultural treasures, such as the Museum of Wisconsin Art, we're always on the lookout for ways we can support our community and the many great events our area has to offer. In 2019, we received the Subaru Love Promise Award in recognition of our commitment to the local Milwaukee community.
A Sommer's Subaru Guide to Milwaukee
Whether you're a sports fan, a patron of the arts, or an outdoor enthusiast, Milwaukee has a large variety of opportunities for you to do what you love, and a high-quality Subaru from Sommer's Subaru is the perfect accompaniment for all your adventures.
Have a family and looking for something fun to do in the summer? Pile all the kids into your three-row Subaru Ascent or spacious Subaru Outback wagon crossover and explore the trails and idyllic fishing spots at Lakeshore State Park. Alternatively, when you're looking for a fun way to spend the day with the kids, the Milwaukee County Zoo is always a great choice as well.
Winters can be long around these parts, and an all-wheel drive Subaru is a great way to safely get out and enjoy some of the lovely indoor attractions Milwaukee has to offer, such as our great collection of niche museums. Harley Davidson fan just waiting for summer to come so you can break out the chopper? Hop in your Subaru Forester crossover and cool your heels at the Harley Davidson Museum. Or, head over to one of the many incredible art museums Milwaukee has to offer, such as the aforementioned Museum of Wisconsin Art or the Milwaukee Art Museum.
For sports enthusiasts who prefer the adrenaline-pumping thrill of live events, hop in one of our pulse-quickening Subaru WRX sedans or a Subaru BRZ coupe and head over to Miller Park to catch the Milwaukee Brewers in a nail biter during baseball season, or take in a game at Fiserv Forum during basketball season.
The list goes on and on. Whether you have a family or not, and whether you're a camping enthusiast or a hunter, a Subaru from Sommer's Subaru is the perfect fit for all your lifestyle choices and hobbies. Let our sales team introduce you to the full collection and help you map out your next adventure.